General
I'd like to make an appointment. How can I do this?
Who do I contact regarding my prescription refills or questions?

Please contact your local pharmacy, and they will send a refill request to us electronically.
To reach your care team about any prescription or medical-related questions 24/7, please message them through your FollowMyHealth patient portal.

What department do I contact (Referrals, Medical Records, Nurse Line)?

If you have questions regarding your referral(s) for a specialty care, please select Referral Department in the phone queue.
If you have questions about a lab order, imaging, or test orders, please select Nurse Line in the phone queue.
If you have questions or requests for copies of medical records or need records to be sent to another provider or office, please select Medical Records in the phone queue.

Where can I get an update on my test results (labs, imaging, special studies)?

All test results must be reviewed by your provider prior to releasing the results. Please contact us to schedule an appointment to review your most recent test results with you.
If you have already met with your provider and reviewed your results, your results will be available via your FollowMyHealth patient portal.
If you need copies of your test results, please select Medical Records in the phone queue.

What is your fax number?

Mission Viejo & Irvine Offices: 949.221.3537
Costa Mesa Office: 949.645.9378
Santa Ana Office: 714.836.5779
Referrals
How do I contact the referrals department?
What is a referral?

Your PCP will give you a referral to see a specialist based on the continued care needed. We will locate a specialist within your health network and contact you to provide the details of your referral once it has been approved.

What is prior authorization?

For some types of care, your PCP will need to ask your insurance for permission, or prior authorization, before you can be referred to a specialist. Your insurance must make sure that the care is medically necessary/needed before it can be approved.

How long does prior authorization take?

Typically, your insurance will decide on pre-authorizations within 10 business days. In urgent cases, your insurance will make an expedited decision within 48-72 hours.

How can I check the status of a referral request?

Patients can check the status of requests by logging into their 24/7 Patient Portal via FollowMyHealth.

What happens if a referral request is denied?

Your insurance will send you a Notice of Action (NOA) letter, which will tell you how to file an appeal if you do not agree with the decision. Your PCP will discuss treatment options at your next appointment.
Medical Records​
How do I contact Medical Records?

If you would like to request medical records or have any other medical records related questions, please email

[email protected]

to get your request started.

Where can I access my personal medical records?
What is the turn-around time for medical records requests?
Please contact the medical records department if you need a copy of the following:

Medical Records
Lab/Imaging/Test Results
Clinic Notes
Immunizations/Vaccinations
You will need to fill out a Medical Record Authorization of Release form and email it to

[email protected]

.

What is a Medical Record Authorization of Release form?

It is a HIPAA form that allows you, the patient, to authorize a third party to access your health records. It also authorizes and allows for healthcare providers to share your information. Please note, this form can be revoked or reassigned to another provider or individual at any time by you, the patient.

How do I obtain a Medical Record Authorization of Release form?

Download electronically here
In-office
Via DocuSign (an email request from

[email protected]

)
Postal-Mail
For each designated individual, you will need to complete and sign a Medical Record Authorization of Release form before we can release any of your medical records. Please fill in the form and email it to

[email protected]

.
Accessing your medical information is easier than ever with FollowMyHealth…
Request referral information and status.
Self-schedule through the App Center
Communicate privately via secure messaging.
View immunizations records, test, and lab results.
View a summary of your office visit including allergies, medications, etc.
Request Rx refills, billing information, and make payments.
Update their health information.
Create and track wellness goals with online apps that let you monitor your health.
PORTAL DEL PACIENTE 24/7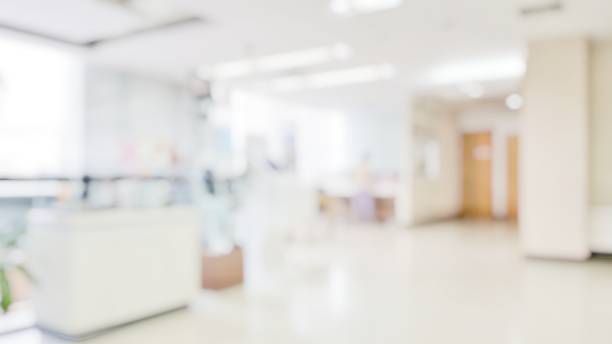 Keep yourself and your family covered:
Have you renewed your MediCal coverage? Check online today.
If you need translation services and are unable to obtain a translator prior to your appointment, please contact your health plan directly to arrange translation services.
To make sure the translator is present at your appointment, call your health plan at least 5 days before your appointment.
List of health plans (not complete):

CalOptima Health: 888-587-8088
Optum Health: 877-267-8861
Prospect Medical Group: 800-708-3230
United Care Medical Group: 877-225-6784
If for some reason you are unable to obtain a translator through your health plan, please bring a family member or friend to assist you during your appointment.
You may use non-medical transportation (NMT) when traveling to/from a MediCal-approved appointment or service, authorized by your provider
Transportation requests must be scheduled at least 15 days before the scheduled appointment (Monday through Friday)
Non-medical transportation does NOT apply if:

An ambulance, stretcher van, wheelchair, or other form of NMT is medically necessary to get to a covered service.
If you need driver assistance to/from the residence, vehicle or place of tx due to a physical/medical condition.

Non-Emergency Medical Transportation (NEMT) services require authorization. To request NEMT services, please contact your primary care office directly.
List of health plans (not complete):

CalOptima Health: 888-587-8088
Optum Health: 877-267-8861
Prospect Medical Group: 800-708-3230
United Care Medical Group: 877-225-6784